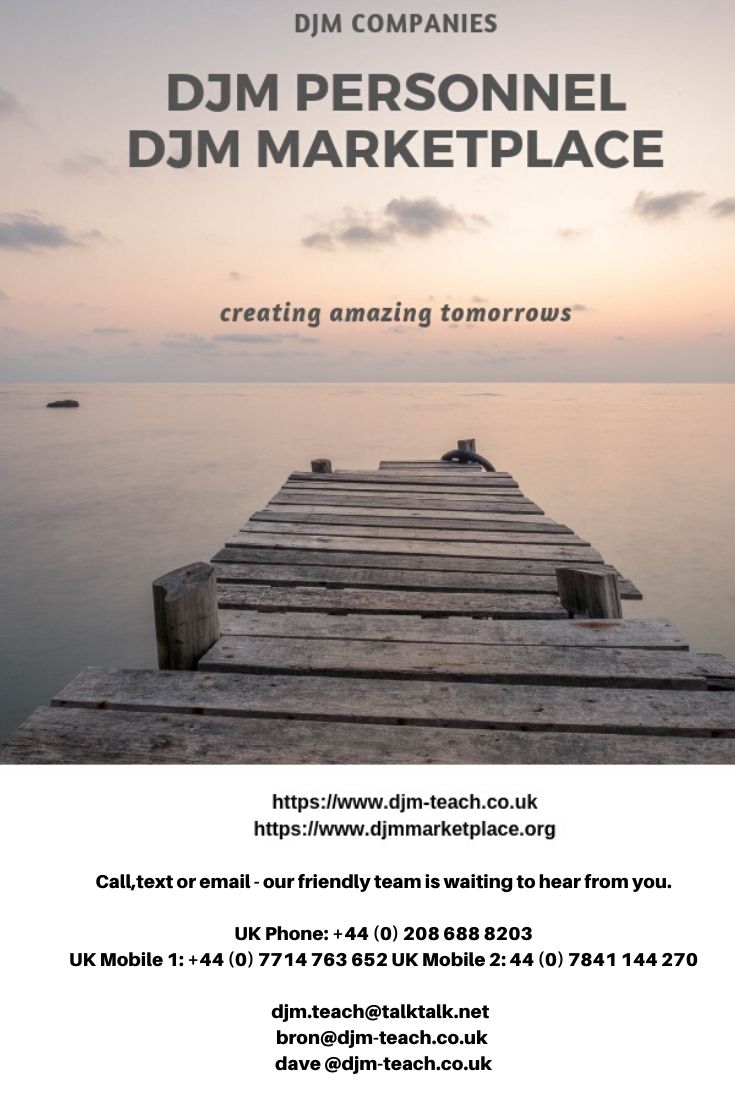 Testimonial to our founding DJM Director:
" I had the honour of working with Bronwyn Ward-Manson as part of the South Australian Teaching and Learning Team which supported all levels of schooling to implement the Australian national curriculum.
Bronwyn is a well-respected leader, thinker and practitioner in the field of education.
Bronwyn has always been willing to move outside her comfort zone & think outside the box. 
She was a pioneer in the development and implementation of programming, planning, assessment, recording and reporting policies and practices that were based in educational research and keenly focused on improving student learning. 
One of Bronwyn's strengths is her ability to see below the surface and acknowledge and value the plethora of information people use and display (which is sometimes unconventional) about what they really know & can do.
Bronwyn's legacy in Australia remains in the hearts and minds of professionals and students alike."
Tracy Zilm, Australian Curriculum, Assessment and Reporting Authority (*ACARA) Sydney, New South Wales Australia, 2017