Embarking on your adventure teaching in London requires a bit of forward planning
Teaching in London is about believing in yourself & believing you can do it. We know you can!
We show you how by finding a job where you can be YOU.
You need to do a bit of forward planning to get all the paperwork needed to teach in London.
Just follow this step by step process (Don't skip a step!) and you will be teaching in London before you know it.
Step 1 – You need a Passport & Visa that allows you to work in the UK.
Step 2 – Current and relevant CV or resume (see section on writing a CV/resume to know what to include)
Step 3 – Relevant Teaching Qualifications to a Bachelor level & current teacher registration in your home country.
Step 4 – Two – three School based  References  to validate your teaching experiences (p.s. don't forget to ask your referees if it's okay for them to be a referee for you before you put their name down. And chat to them about what they are able to verify about your work – saves any surprises.)
Step 5 –  a current UK DBS Police Check. If overseas trained also a current National Police check from your home country.
Step 6 – Obtain a medical certificate from your local doctor stipulating are fit to work & documenting any medication you are currently taking.
Step 7 – Interview chat & Induction.
Before you begin working with DJM you will have an Interview chat with our Education Manager. This is a face-to-face interviews and the time when you present yourself to show how and why you are best suited to the position.
See the section 'what schools want' so you know how to best prepare and present yourself for an interview.
Once you start teaching with DJM, it is  just the beginning of belonging to a great team who support you the whole time with:
an ear to hear
a shoulder to lean on
a laugh with you when hearing about those amazing London adventures
lots of resources, ideas  & training
tons of opportunities to meet & mix with others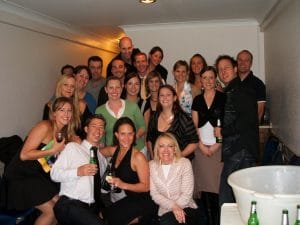 Come on board for a truly amazing adventure with DJM Personnel in London