teachers…
Say Yes

When new opportunities present themselves, be ready to say yes.

Show willingness to take on a challenge and try something new

Strike the right balance

We are all familiar with the 'work/life' balance. At times it is difficult to maintain.

But teaching in London is also about how you spend your downtime either travelling or exploring the city and all it has to offer.

Being involved in hobbies, sporting activities – all provide a way to step away from the pressures of work

Are proactive

Don't treat what happens at work as if you are nothing but a passive spectator.

True others might have a bigger impact on the work environment, but you have the power to influence and shape things too.

Be ready to take the initiative when it comes to ideas or if you think something could be done more efficiently or effectively.

Are honest and open

It can be tricky to broach a situation when you are struggling with workload or things at work.

Don't bury your head in the sand and pretend it isn't happening. Feel OK to share your feelings, emotions and situations with us.

That's what we are here for – to work with you, to empower you to have a voice and be heard.

Sometimes risks must be taken to deal with new challenges or being outside your comfort zone.

If you get it wrong, be upfront about it. This shows courage, honesty and true professionalism and it will earn you respect.

Look to where they can improve

We all have aspects of our job we can improve.

Take stock of what they might be, write a list and think of ways you can immediately do something about them.

It might mean doing a bit of extra research but plugging those knowledge gaps is essential if you want to be a professional.

Remember – this isn't a onetime thing – given the dynamic nature of work, it is important to keep learning and picking up new skills.

If you do, you'll not only feel more confident but will have a more valuable skill set.
because schools like this…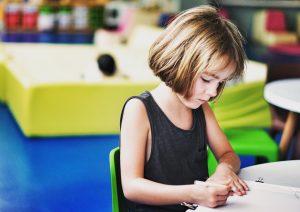 …Thank you for the service you provide. It is a pleasure to work with you..
…Friendly – very relaxed. I feel my opinions are valued. Teachers are brilliant.
…Excellent all round. Could not be better. Great value for the service you provide. Very professional approach. 
…Always excellent service. The quality of your staff is well matched to the needs of our school"
… you are so friendly – very relaxed. I feel I am able to say exactly what I require and how the teachers were received. I feel my opinions are valued